Our world is rapidly changing and in order to stay relevant, every business has to adapt with the changes. With the existence of technology, every industry has been experiencing an intense, massive, and even overwhelming change over the last few years. There's no doubt that we live in this era of great risk in high levels of instability; these aspects like Globalization, new technologies, critical consumers, transparency, etc., have combined to convert the business environment over time. Modern businesses grow and succeed because of various reasons, some are known for their products or services, some are successful for less easily-defined factors like brand loyalty or extraordinary ad campaigns. If you take a closer look and find one common value between successful organizations: all of these organizations embrace innovation.
Innovation has been one of the most fundamental aspects in the 21st century and it's a part of economic development policies in western world. The political programs in developed countries are always aimed to innovate companies' capabilities to create distinct products and services. The correlation between innovation and company competitiveness can be traced back to the early definition of strategic adaptation. The process of adaptation is not seen as a coincidence, but rather as a result of complicated interactions that lead to changes in both external (competitors, technology,consumers, etc) and internal environments (existing resources, organization's structure, company's culture, etc). Innovation as a concept refers to the process an individual or organization undertakes to develop a concept of new products, services, system, ideas, process, etc in new ways.
The ability to innovate has been categorized as one key success factor for business survival and performance as innovation offers competitive advantage to the company. Apple is a good example of a company that embraces innovation at its multiple levels. During its low time around 1990s, the company was on the edge of bankruptcy, the company took initiative to partner with Microsoft-a company long seen as an enemy. This action efficiently re-shaped the company's philosophy and led to the invention of iMac, which was a critical turning point for Apple. This was only the beginning of another bunch of innovative risk-taking inventions, the invention of tech products that are necessary for us today-including iPod, iPhone, MacBook, iWatch, and iTunes, which significantly changed the music industry.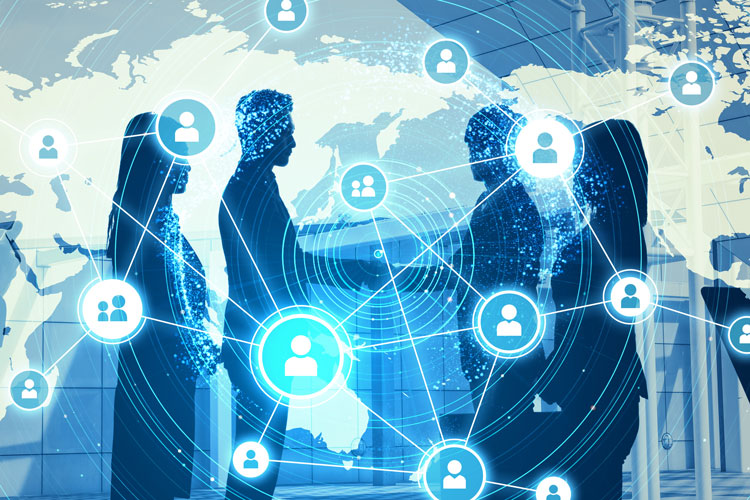 Business innovation matters for one main reason, which is value. It's crucial to continually innovate and improve your organization. Successful business innovation equals a new stream of opportunities, a new stream of revenue, optimizing existing channels, and eventually generating higher profits. There are 3 main types of innovation: Product innovation, process innovation, and business model innovation.
1. Products innovation refers to new product development or improvement of existing products. This could be as simple as adding new features to the product, new packaging, new style of products, etc. There are several factors that affect product innovation such as changes in customers preferences, technological advancements, outdated products or designs, and many more. Product innovation is mutually beneficial for consumers and businesses, as the business will gain customers attention and consumers will get a brand new product or product feature that is obviously better than the previous one. Even though the result of successful innovation is promising for the company, there are many companies that hesitate to innovate because costs associated with product innovation can be expensive and there's high risk that the market will respond badly to the changes of the product, due to its high risk many companies refuse to innovate and stay stagnant.
2.Process innovation sometimes is overlooked and doesn't really generate direct increase in sales. But when process innovation is successful, it leads to decrease in cost production and increase in profit. Process innovation includes upgrading technology to increase efficiency, improving supply chain to be more predictable and systematic, and modifying business processes to avoid repetitive jobs or double jobs. This type of innovation is low at risk, but oftentimes companies underestimate this type of innovation as it requires some time to see the result. Process innovation is also crucial for the company and need to be evaluated regularly to make sure that company is doing their best to be efficient in its process.
3.Business model innovation is the more complex innovation than the other two innovations. Business model innovation is the process of changing the value and how the value will be delivered to customers to generate profit. For instance, a fashion retail business model provide value to customers by selling the products in a brick and mortar store. In this case, if the company wants to innovate its business model, they will transition their business model from a physical store into an online store. Successful Innovation on business model will impact the business to be more sustainable for a long period of time.
We're all surely heard of a phrase "adapt or die", this a bitter truth that companies have to face. Obviously this world works in balance, this technological disruption has also opened new lanes of opportunities for businesses. However, Massive development of technological advancements in the past decade has forced businesses to quickly adapt and expand more than ever before. To simply conclude, the companies couldn't afford to survive if they don't embrace changes and innovation. These three critical factor on the importance of innovation for a business:
Innovation will help the company grow, In a recent study that is conducted by BCG, 79% of executives claimed that innovation ranks among their top 3 business initiatives. Innovation encourages the company to continuously motivate the employees to use their creativity and critically develop improvements. Company will perform better over time and possibly perfect its overall business strategy to fit the nowadays market. Innovating the company can be done in several ways: the company can slowly but steadily improve products or strategy by analyzing it over time, the company can grow the business by acquiring outside resources or help-this typically will cost more, or the company can re-think its products and business model from the ground up, any of these ways is acceptable as long as the company is aim to constantly innovate with time.
Innovation helps organization distinguish themselves , The main focus of innovation is to do something different from the rest of competition. If a company innovates its products line, the main goal is to distinguish its products from the competitor. The company can innovate its business process to save time, improve efficiency, reduce costs, etc, while a company who doesn't innovate will be stuck in an ineffective old ways of doing business. Delivering value to its customers has always been businesses main focus, but by doing it in a unique way that is memorable and different from competitors will bring added value to the brand in the eyes of customers.
Innovation helps the company to stay relevant. As it mentioned earlier, in order for the company to stay relevant and profitable, it needs to adapt to meet these new realities and qualities because the world keeps changing. Technology continuously becomes the main drive in the need for change, look at these fact to quantify the recent impact of technology:
- 90% of the world's data has been generated in the last couple of years only.
- A minimum of 570 websites are created every 60 seconds.
- 8 Billion devices are connected to the internet in 2020.
- 1.8 Billion of emails are sent every minute.
These technological impacts have led us to a new age of innovation across industries. In fact, executives believe that in the coming decade due to high levels of - technological advancement, 40% of fortune 500 companies will be gone. Startups use innovation to break in to enter the industry, established organizations are required to innovate in order to resist competition and stay relevant in this changing world.
The latest technologies that are adopted by businesses to stay competitive in this changing world are making a huge significant impact in their businesses. Naming the technology such as Artificial intelligence, Machine Learning, Big Data, and the list goes on. If you'd like to know more on how to keep your businesses at pace with technology changes, contact us for free [click here](https:https://volantis.io/contact-us)