With the latest advancements in technology, we are witnessing a whole new evolution across industries or commonly known as industry 4.0. The highlight of the revolution is to use communication and advances to improve almost any activity, making it more efficient for individuals and organizations. According to a Study by the Aberdeen Group, 74% of best-in-class organizations consider visibility into performance of operations as the leading capability of Industry 4.0. Industry 4.0 is leading the combination of advanced technology such as Robotics, Cloud, Big Data, etc to transform business operations and consumer service across verticals.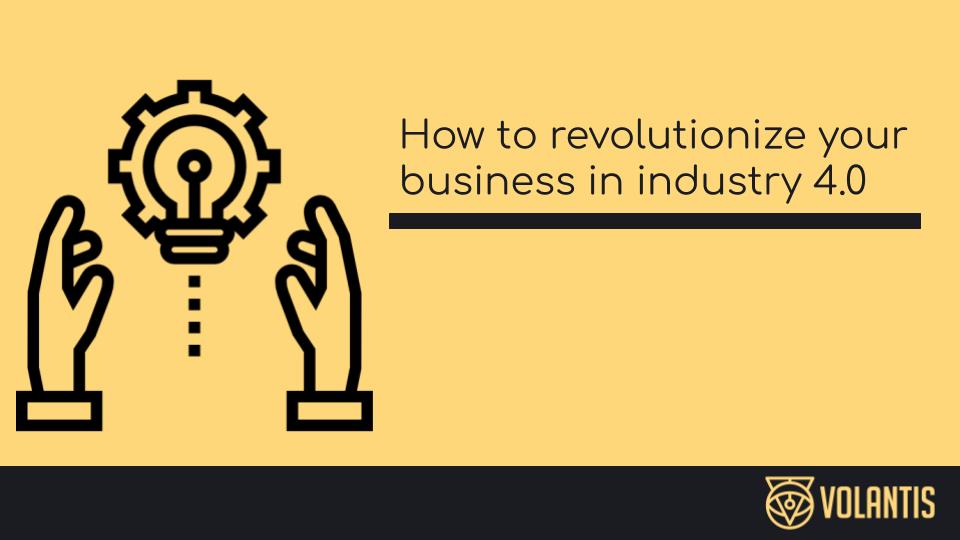 IDC (International Data Corporation) defining the drivers of the transformation which will explain why organizations are investing in technology 4.0.
-The utilization of advanced technology or technology industry 4.0 can simplify the dynamics and complexities of the value chain.
- Organizations continuously reshaping their supply chains products strategy to support emerging market growth.
- Transparency, brand, and reputation is important to strengthen their ability to deliver better reputations in the eyes of its customers.
- In this digitized world, customers' requirements keep growing exponentially, in order to meet the expectations of customers, organizations should utilize advanced technology for personalized products and higher levels of services.
- Converging technology is necessary for organizations to meet the basic standards of the digitized world, especially manufacturing sectors to design, produce, and deliver its products.
- Universal connectivity made it possible to utilize the advanced technologies in devices, interfaces, and processes.
- Organizations seek truth and guidance in data, as more valuable analysis of larger volume and variety of data will bring organizations closer to digital execution.
These are the drivers that force revolution or digital transformation to happen across sectors and industries. We have witnessed other kinds of revolutions, such as the power of mechanization in the early nineteenth century, automation in the seventies, information and the internet in the last decades. But now, the connection between intelligence devices into business and society will completely change the way we do business. With the latest advancements in technology do not cease to amaze, revolutionizing a business in just a click away, with the internet everything just seems so convenient. Here how to revolutionize your business according to industry 4.0 standard.
1. Rapid Digitalization
With technology entering every domain and parts of human lives, business is revolutionizing at a very fast pace. Digitalization in every step of the business process is crucial and important for the development of the business itself, but the company should go above automating existing processes of business. Organizations should reinvent the entire business process. Operating models, business skills, organizational structure, and roles need to be redesigned to match the reinvented business process. The model of data should be adjusted and updated to enable better decision making, performance making, and customer insights. Rapid digitization oftens enables a process to be fundamentally reconfigured; for instance, incorporating automated decision making with self-service that can entirely eliminate manual process. Successful digitalization starts by constructing the future conditions of each business process. Rapid digitalization will impact the organization performance including organization-customer relationship. To tackle an end-to-end process digitization, the teams need support for every function involved in customer experience.
2. Marketing Strategy
Organizations should develop their marketing strategy to ensure that the company is in line with marketing strategy trends. Marketing strategy covers a wide range of business and most importantly the part that reaches to customers. Having clear objectives and the ability to deliver them to achieve an organization's goal is crucial. Digitization in marketing could clearly help the organization to simplify and enable convenience. In this area, big data could help the organization to provide clear segmentation for personalization and targeted marketing purposes. For instance, SEO or social media management can be optimized to enhance business' creativity and visual representation of a brand, this also improves strong connection with customers.
3. Extensive Customer Support
Digital technologies help businesses to connect with their customers effectively and quickly. It builds a bridge between business and customers, making online business more convenient and accessible. Here is a list of advanced digital technologies to enhance customer support: Utilizing chatbots and live chat enabling businesses to become more accessible, Augmented or Virtual reality could enhance customer for engaging experience, mobile apps to improve customer loyalty, etc. There is no shortage of customer support technologies, each of the tools above serve a specific function, and if leveraged in the right manner, these technologies can really boost customer satisfaction.
4. High Security and Adaptive Approach
With the advancement of technology, comes a high threat of security. In an era that most businesses depend heavily on internet and computational operations. It's really important for businesses to make security as the starting point, not an after or second thought. Despite the affluence of data breaches across the globe, with digital transformation activities undergone by current business such as mobility, cloud services, and customer experience segments. According to IT and Security Professionals, only 18% of organizations agreed that their security teams have been involved in all their digital transformation projects, while 76% agreed that security teams were added too late in the project. Also, 85% of respondents agreed that the security teams could have done a better job if included from the start of the projects. Organizations who can pay attention and invest on the importance of security will create significant value and differentiate themselves from the competition. As individuals, organizations, and even governments are relying heavily on the emerging digital technologies, any security breach, both minor or major event, could lead to catastrophic consequences for companies and everyone.
The Conclusions
In this digital era, businesses have to revolutionize in order to meet the expectations of both customers and to stand out among competitors. It doesn't matter whether Industry 4.0 revolution has hit us or not, it's about how quickly your organizations can be equipped and turn this moment as an opportunity and turn it into a competitive advantage. In this digital era, the winners-take-all system is really relevant, or to simply put it, the early adopters will be rewarded for embracing the advanced digital technologies.
Volantis helps organizations across various industries ranging from small to large enterprise, to accelerate digital transformation through advanced technologies such as Artificial Intelligence, Machine Learning, Big Data, Analytics, and many more. Solving businesses most complex problems, predicting business outcomes, and automating the process. If you'd like to know more about digital transformation, please consult with us for free.
Click Here