Digital technologies are reshaping various sectors across the globe; this leads to significant efforts from organizations to adjust and adapt their business according to the changes. McKinsey stated that traditional transformation is hard to pull-off, digital ones are harder but the result is worth-it. But have you ever wondered why companies should undertake digital transformation in order to succeed in this industry 4.0? Transformative and innovative technologies are entering the market at exponential speed, bringing the change businesses need not to only survive, but also thrive. These advanced technologies enable collaboration between companies, new efficient ways to interact with customers, and the ability to provide valuable insights, are just a few of many key benefits that digital technologies could offer.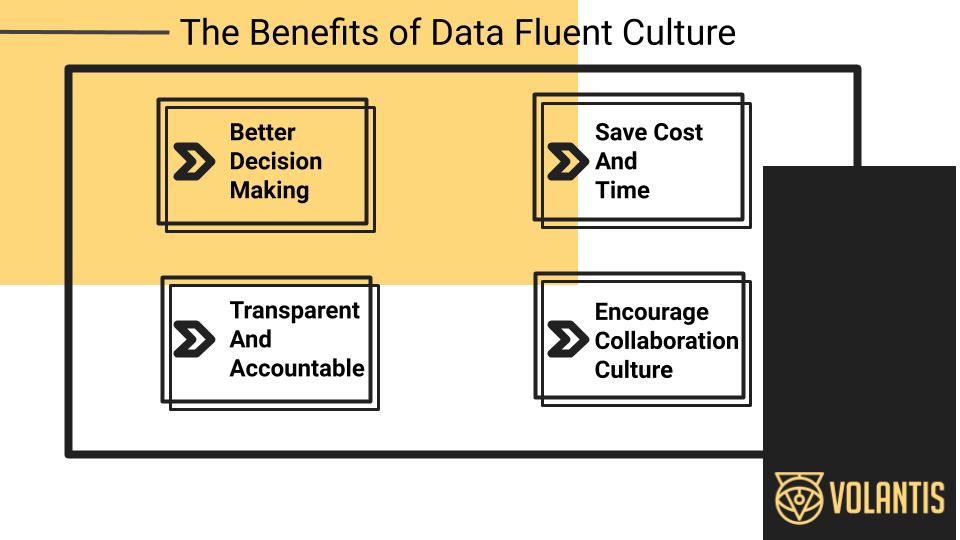 Recent study report that companies and organizations across the globe are spending on the technologies that enable digital transformations is predicted to reach $2.3trillion in 2023, this proves that companies are taking digital transformation seriously and it is being viewed as long-term investment. Technology is no longer a choice but it has become a fundamental aspect of every business.This needs to also create challenges to IT leaders and CIO, they must operate by shifting the focus from traditional technology managements to projects that prepare business for the era of the future.
The main reasons why digital transformation is essential for any business
- Higher customer demand on technology
In today's world, technology is a part of human everyday life, we utilize technology for almost every aspect of life, to make life more efficient and better. Today's customers expect the same kind of professionalism from businesses through technology as they experience technology on a daily basis. But for businesses, this could be challenging, as the option is to digitalize or disappear. Businesses increasingly need agile hybrid IT services and network capabilities. Technology has become a primary aspect of business instead of supporting it. For instance, back in days, having a website for your business was considered an additional feature, however, now, having a website is a must.
- Empower employees
Businesses are looking for fresh ways to improve their employees productivity, this can be achieved by empowering employees. Digital technology is playing a critical role in helping employees to be more productive in their primary roles. Digital transformation provides a valuable chance for core business departments such as finance and HR departments to move away from traditional and manual processes. For instance, automating payroll can give leaders in the department to focus more on developing the business. The advanced network is also supporting innovation, by enabling remote working and access to technology is critical to provide the environment that is enabled for employees to achieve.
- Security is top priority
One of the main challenges for many IT leaders is to put more data in their networks, while at the same time, keeping it secure too. Most advanced security measures are useless if underperformed networks forced the staff to go elsewhere for flexibility or faster speeds. It is critical for businesses to implement a stable security strategy across all networks.
- Make faster and better decision
Putting data and analytics at the centre of a digital transformation strategy will allow businesses to take advantage of big data. In today's world, the volume of data is exponentially grow and this creates opportunities for businesses. This data can be converted into valuable insights that can be used to make well-informed decisions, eliminating human bias in decision making.
Data has become one of the primary aspects in order to have successful digital transformation, in fact, it acts as the main fuel to keep the digital transformation going. Data becomes a strategic priority when information acts as an asset. But unlike traditional assets, the value of data grows over time, enabling creative insight and competitive advantage. Digital transformation with data specifically enhances business, delivering value through greater understanding. However, in this era, it's harder than ever before, though there's more data available and generated each day to enlighten and inspire business, it's locked aways in a siloed system.
The requirements to adapt to digital technology such as big data, analytics, and AI, has brought many challenges and opportunities for organizations. Data fluency plays such an important role for any company who wants to keep up with the digital revolution. But what is exactly data fluency? Data fluency is the ability to enhance decision making processes with innovation and improvements around digital technology. The era of digital enabled organizations to move from raw data imports to a clean interface that provides an excellent analysis of raw data, previously it's required to download or mine piles of raw data and spend weeks to clean and analyze the data. Nowadays, advancements in technology made it possible to have technology platforms that are more intuitive and able to provide insight in seconds.
Data alone is not valuable, only when organizations gather relevant data, storing, and managing data, then take action upon the information, it becomes a valuable aspect of the business. But how to turn organizations to be a data fluent organization? You might be thinking to add another dashboard, or even better visualization. Surely these things are helpful, there's something that is more important than that, that the result depends on it, which is data fluent culture. The key to data fluency is connected elements such as people who speak the language of data, skilled producers of data products, organization culture, and the system, tools, environments to create and share data products.
1. Individual or data consumer
The most important elements of data fluency organization are the individuals or data consumers. Enabling these individuals that made up the organization to understand deeper meaning from data. Empowering employees to understand and get valuable insight from data and analytics is crucial, empowered individuals are able to come up with innovative solutions and bring out fresh ideas from companies. More than that, these individuals are able to create just the right strategy for the company based on the data and analytics, this also encourage proactiveness in the company as individuals are able to participate and pitch in dialogue about current company situations based on data.
2. Data producer
Data producer is the one who is responsible for the raw data and delivers the content that will be more understandable to absorb. Each individual or data consumer comes to the information with different needs and goals. Producer of data should translate the data on variety as an asset, the data consumer then finds their own meanings of the data and adds to the overall understanding of the group.

3. Data ecosystem
In order to enable the flow of information; the creation and sharing of data, the organization needs standards, tools, and processes in place. A good example is what Apple does with the App Store, by creating a platform and standard by which all applications are created, tested, distributed, and reviewed. Standard is referring to the design patterns and style guidelines that will make it easier for data producers to effectively communicate with the data. Tools enable the company to design and build data products, to ensure that the products are discoverable for the company's next target audience. Processes referring to insight sharing and collaboration between data producers and audiences.
4. Data fluent culture
As the time passes by, your company develops more data consumers and data producers, the data fluent culture will also develop. By this time, your company will be able to develop your unique way of data fluency by defining key terms, data collection, and interpretation. This leads the company to take action based on results and goals by utilizing the data into their maximum potential.
One of the ways to succeed and stand out against competitors is to learn how to transform the wealth of information into valuable actions. According to Mike Rollings, Research Vice President at Gartner, Leaders need to look at data first to succeed in their digital initiatives, rather than treating them as an afterthought to help with ad hoc projects. Analytical data is powerful to grow your business, bringing data to be the main aspect of business with effective visualization and communication approaches , and let data fluency empower your organization.
Volantis helps organizations across various industries ranging from small to large enterprise, to accelerate digital transformation through advanced technologies such as Artificial Intelligence, Machine Learning, Big Data, Analytics, and many more. Solving businesses most complex problems, predicting business outcomes, and automating the process. If you'd like to know more about digital transformation, please consult with us for free.
Click Here