In Industry 4.0 where individuals and businesses are embracing digital revolution, social networks and digital tools are being used to engage by businesses, governments, and individuals. In the new digital era, businesses are aware that customer expectations have changed, the digital era facilitates knowledge for customers that causes them to have higher expectations of businesses, and this has been giving businesses a high pressure to change the way they operate, create value, and establish their strategy.
Since a couple of years ago, business leaders have been using information technology to improve business productivity and efficiency, to increase their performance and reduce costs. The advancement of technology is even more accelerated during the last few years and Coronavirus pandemic only boosts it even more. How businesses should respond to this significant shift? This article will discuss how integrating both digital and physical elements could lead to a successful new digital business model.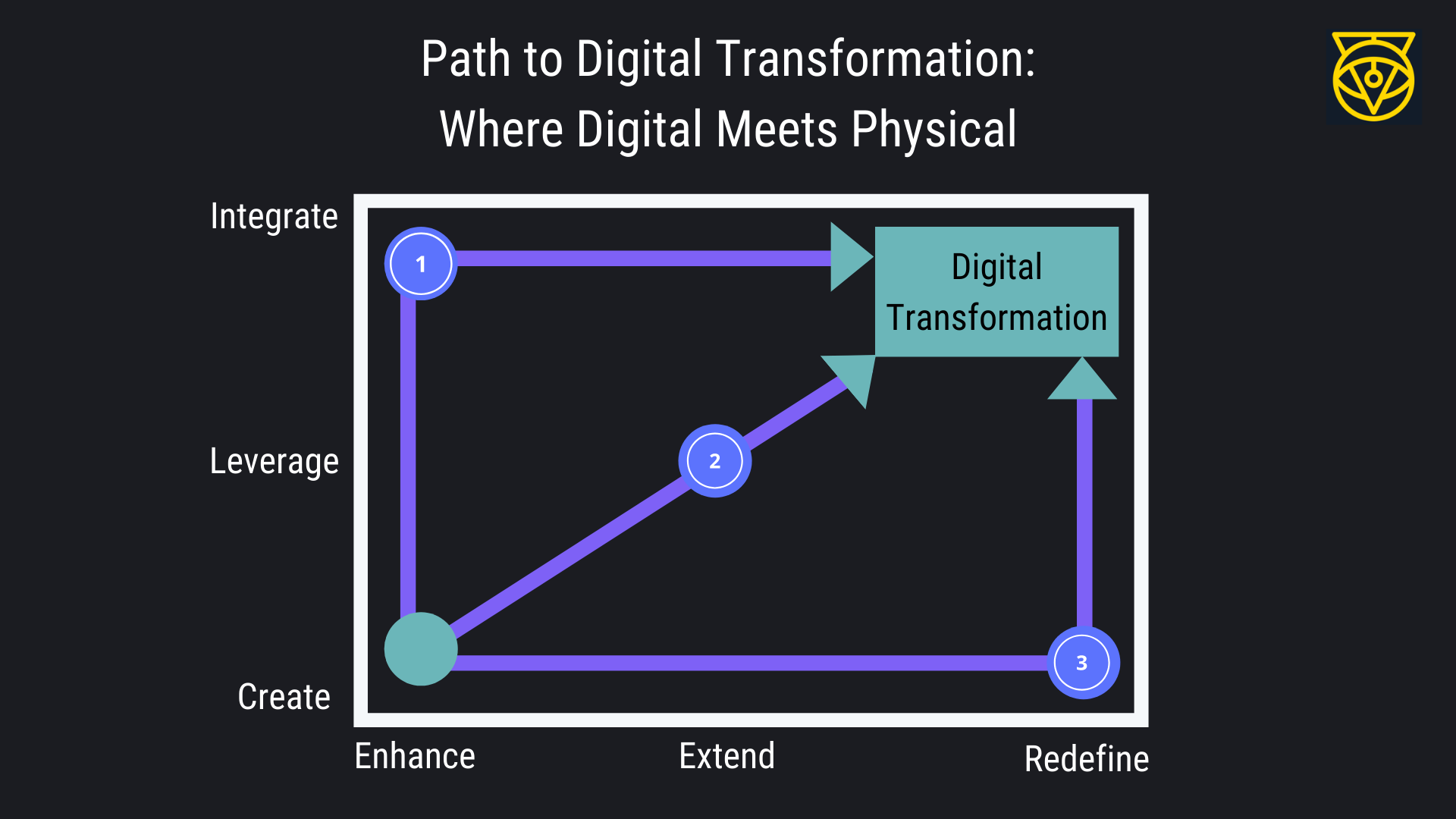 In IBM analysis of leading companies and collaboration with clients, they found out that businesses with cohesive strategy for integrating digital technology and physical elements can successfully transform their business model and even set the new direction for the entire sector. The companies who are successful focus on two main aspects, which are reshaping customer value proposition and transforming operation models utilizing digital technology, the company is focused on building a set of capabilities that allows them to progress in both digital and physical dimensions.
The shift of global connectivity and customer empowerment drives digital transformation. In the 1990s, only companies in chosen industries - such as music, entertainment, and electronics - were exploring digital tools to improve their products and services. Infrastructure companies took the initiative to build information backbone to provide improvement across particular functions such as finance, supply chain, and human resources. The internet hype in the late 90s ended up with a crash, yet customers demand for digital products and services continued to improve. Customers are empowered as the result of easy access to information, along with the increase of available options and channels, their expectations skyrocketed. That is why customer expectations are the main forces behind any digital transformation.
One of the ways to enable successful digital transformation is through developing mobile applications. Smartphones will overtake PCs, the downloads of "mobile apps" are expected to surge, these applications use sensors and cameras, also equipped with high connectivity, to enable activities ranging from formal to informal needs of individuals. Smartphones are more convenient and flexible to use, mobility has eliminated boundaries of space and time, making customers always connected so that companies can interact with them anytime. With information of products and services becoming as valuable as the products and services themselves. Every company in today's world is in the business of creating content.
With more than 2 billion people connected to the internet, social media is quickly becoming the main tools to collaborate and communicate. The forces of mobility flow up from individuals to organizations to industries, as employees too, move past traditional boundaries. This disruption is pushing all industries towards the end of entirely physical products and services. Even where offerings and services are primarily physical, their channels and customers relationships are being reshaped. What does businesses need to do to get ahead for change in industry 4.0? The key points include re-evaluation of customer value proposition and reshaping the operating model. To put it simply, businesses should consider how to create, capture, and deliver value for customers through digital technologies.
Strategic approaches that are summarized by IBM based on their research and clients experience consist of three basic approaches, the first approach focuses on transforming the operating model, the second one focuses on delivering customer value, and the third one is combining the first two approaches by simultaneously transforming the customer value proposition and organizing operations. In today's increasingly digitized world, even those companies in mainly physician industries won't start from "zero".
The best path for a particular company depends on its strategic objectives, industry context, competitive pressures, and customer experience. In the industry where the products are mostly physical and information for customers are not yet advanced such as mining and minerals, companies are suggested to start their digital transformation with the first approach, which focuses on transforming the operating systems. In other industries such as financial services, where the services can be served online and through digital devices, the main focus should be reconstructing the customer value proposition as it will show immediate benefits. Many companies also need hybrid strategy, which is the combination of both paths by continuously redefining customer value proposition and operating models.
The Conclusions
Businesses in every industry are under highly intense pressure to reimagine their customer value proposition and operating models to be able to match with customer expectations in industry 4.0 or digital era. Physical and digital aspects of business need to be maintained together without alienating customers and creating another level of unnecessary complexity. The path to digital transformation will vary for every business in different industries, the organization who refuse to change may limit their own opportunities for future success.
Volantis helps organizations across various industries ranging from small to large enterprise, to accelerate digital transformation through advanced technologies such as Artificial Intelligence, Machine Learning, Big Data, Analytics, and many more. Solving businesses most complex problems, predicting business outcomes, and automating the process. If you'd like to know more about digital transformation, please consult with us for free.
Click Here